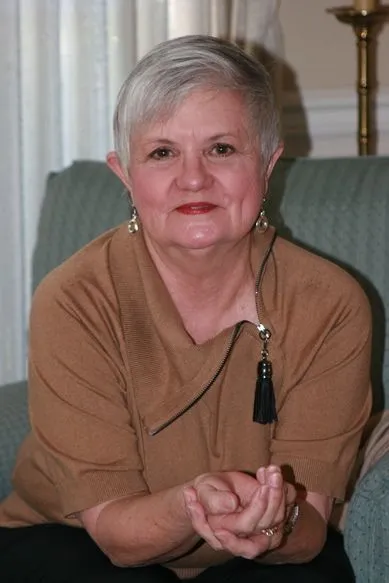 Rebecca has over 50 years of experience serving others through her psychotherapy/ mental health counseling practice
I have a general mental health counseling/psychotherapy practice and work primarily with adults and adolescents in individual, marital, and family therapy. I graduated from Louisiana State University with a Bachelor of Arts Degree and a major in Sociology in 1969. In 1971, I graduated from the LSU School of Social Work with a Master of Social Work Degree and a specialty in Mental Health. My Social Work Internship while in graduate school was with the LSU Medical School Department of Psychiatry in New Orleans. I attended graduate school on full scholarship from the United States Department of Health, Education and Welfare and was designated Most Outstanding Student in my social work graduating class. I was given the Lewis Award for Scholastic Achievement in Social Work and was admitted to Phi Kappa Phi Honor Society for Outstanding Scholastic Achievement.
After graduate school, I worked at New Orleans Mental Health Center where I was promoted to Clinical Social Worker IV. In 1978 I left the state mental health system and started a private clinical social work practice in Uptown New Orleans. While building my private practice, I worked part-time for five years for the LSU Medical School Department of Neurology's "Children's Center." I was responsible for working with the parents of children who participated in the Infant Development Program, the Seizure-Disordered Children's Program, and the Gifted Preschool Program.
Having developed my Uptown private practice with adults and adolescents, I expanded my locations to Chalmette and Metairie, Louisiana. In 1987 I began working as Social Work Consultant to the Fertility Institute of New Orleans and I continue to serve in that capacity today. In 1996 I began a part-time private practice in Mandeville, Louisiana and in June 2013, I closed my South Shore practice and began working full time on the North Shore of Lake Pontchartrain.
Current and/or Past Certifications:
Licensed Clinical Social Worker (LCSW) – Louisiana State Board of Social Work>

Academy of Certified Social Workers (ACSW) – National Association of Social Work

National Registry of Health Care Providers in Clinical Social Work
Qualified School Social Worker – Louisiana State Department of Education
Diplomat in Clinical Social Work - National Association of Social Workers
Board Certified Social Worker - National Board of Examiners in Clinical Social Work
Board Certified Diplomat in Clinical Social Work (BCD) - American Board of Examiners in
Clinical Social Work
Certified Hypnotherapist (CHt) – International Medical and Dental Hypnotherapy Association
Current and/or Past Professional Organizations:
National Association of Social Workers
New Orleans Private Practice Unit of National Association of Social Workers
Louisiana Association of Mental Health
American Fertility Society
Resolve, Inc.
Association for Clinical Social Work Vendorship
International Medical and Dental Hypnotherapy Association